Felipe Ortiz
The amazing Felipe Ortiz is coming to Vienna March 17-21, 2022 and there will be a lot of interesting workshops and shows with him!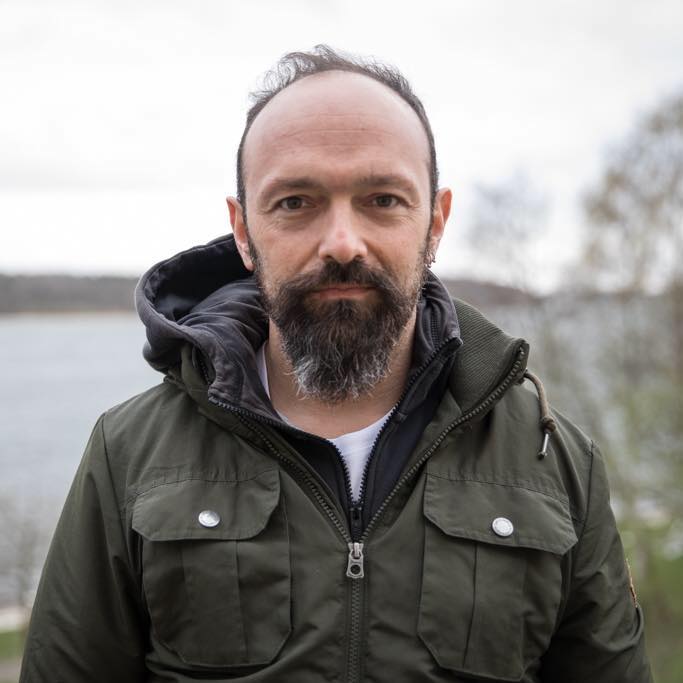 Felipe Ortiz, from Bogota, Columbia, is passionate about the body in movement and its possibilities, that's why he explores it through acrobatics, improvisation, clowning, physical theater and object manipulation to create new forms of expression in performing arts.
As a performer he has been touring around the world since 2003, thus he is a well known in the international scene as an impro, physical theater and clown teacher.
He has been the founder of La Gata Cirko (new circus) and is currently teaching at the University in Bogota. His past projects include the opening ceremony of the world games in Cali, the closing ceremony of the Football FIFA world cup sub-20 in Bogota and "Speechless", an impro show without words with colleagues Daniel Orrantia and DJ Mama Cutsworth. 
The amazing Felipe Ortiz is coming to Vienna and we are offering a lot of interesting workshops with him. All workshops are taught in english!
For questions contact us per Email: info@viennaimprov.org
"Fail and be Happy!"
Date: Thursday, March 17, 2022, 19-22h (3h)
Location: Vienna
Cost: 50 EUR
Language: English
Level: Open to all
Clown techniques in improvisation – In this workshop you will face an essential part of yourself: where you hide your fear, your optimism and the pleasure to fail. Through games, impro and clown exercises, you will find a special way of connection with the audience, the creativity behind the failure, the pleasure of playing and the faculty of living in the present moment: right here, right now.
"Stage Fighting and Slapstick"
Date: Friday, March 18, 2022, 10:00-17:00h (6h)
Location: In good shape, 1020 Vienna
Cost: 100 EUR
Language: English
Level: Intermediate and advanced players
This workshop is a technical journey through basic elements of this wonderful and useful tool for theater, clowning and impro. You will learn how to build a proper stage fight with punches, slaps, kicks, falls and more… as well as the basic elements of slapstick: fall, roll, bump, and more.
"Maestro Impro™ Format Workshop"
Date: Sunday, March 20, 2022, 11:00-15:00h (4h)
Location: Spektakel, 1050 Vienna
Cost: 70 EUR
Language: English
Level: Intermediate and advanced players, ideally with theatresport experience
We will learn the structure of the Maestro(TM) in the "Keith Jhonstone" way, the reason or aim of each role , different classic games that are great for the format, and basically how to play it with the right spirit and roles: Directing, hosting, players, score keeper, and more.
Note: Registration is open to anyone, but we will give priority to those improvisors interested in joining the Maestro organizational team.
"From Imagination to Poetry"
Date: Monday, March 21, 2022, 19-22h (3h)
Location: Vienna
Cost: 50 EUR
Language: English
Level: Open to all
Explore the endless possibilities of physical impro – Through spontaneity games, impro exercises, and specific movement techniques, you will find how to discover and create imaginary objects and spaces and how to connect your imagination with your body taking advantage of the endless possibilities your body can give.
In this workshop, the participants will be trained to allow their body to surprise them, taking them to unexpected places and circumstances, how to interact with imaginary spaces and objects, (they can be your best friend but also your worst enemy), this will be an important tool to avoid actor's blockages and a limitless source of creativity and inspiration.
To register for the workshops, please fill out this form!
If you book more than one workshop, we will give you a 5 EUR discount. 
Maestro Impro™ -Directed by Felipe Ortiz - Sunday, March 20
In Vienna, Felipe Ortiz will play a Show with Peekaboo!
Saturday, March 19, 8:00 PM